Ecospec provide the following services to our clients:
Structural Remediation
Corrosion Protection
Environmental Protection
Maintenance
Protective Coatings
Structural Condition Surveys and Reporting
Underwater Inspection and Repairs
Ecospec work closely with our clients to take responsibility for achieving clients engineering objectives, identifying cost effective methods, sharing risks and meeting budget targets.
Ecospec offer clients a Workmanship Warranty and a realistic Performance Guarantee for remediated structures.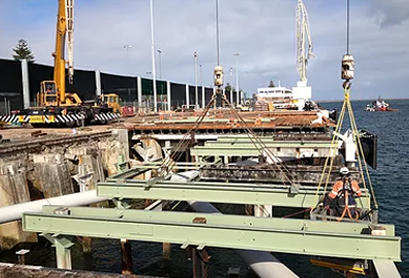 The Ecospec engineering team are expert in providing design and construct remediation solutions to maximize the operating life of:
Marine Structures
Wharves
Jetties
Reservoirs
Bridges
Revetments and retaining walls
Including:
Pile Cleaning, Repairs & Protection
Timber Repair Protection & Upgrade
Steel Structure Strengthening & Repair
Protective Coatings & Painting
Cathodic Protection
Strengthening & Capacity Upgrades
Culvert Relining
FRP Structures
Carbon Fibre Reinforcing
Concrete Repairs
Hydro Blast, Cleaning & Demolition
Lead Paint Removal
Robotic Hydro Blasting
Abrasive & Captive Blasting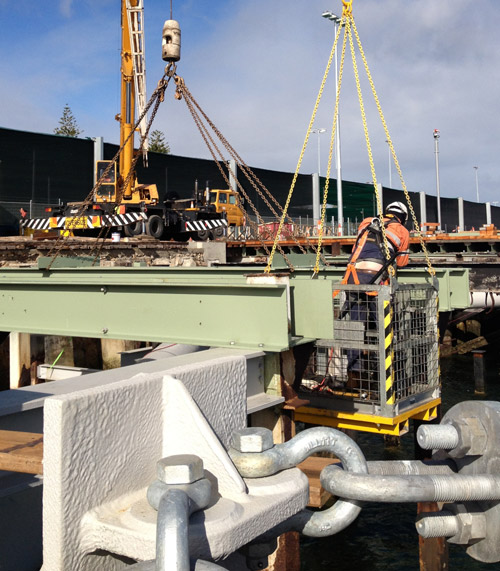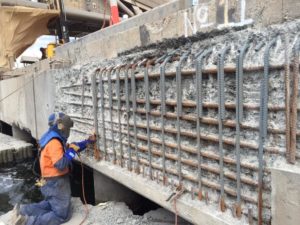 Ecospec are expert in providing Corrosion Protection to structures utilising the following methods:
Cleaning & Blasting
Painting & Protective Coatings
Cathodic Protection
Protective Barriers, Sleeves and Wraps
Purpose Designed Structural Encasement
Pile Jackets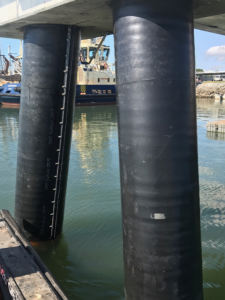 Erosion Protection
Wavezone Works
Revetment Construction & Repair
Ground Water Remediation
Land Remediation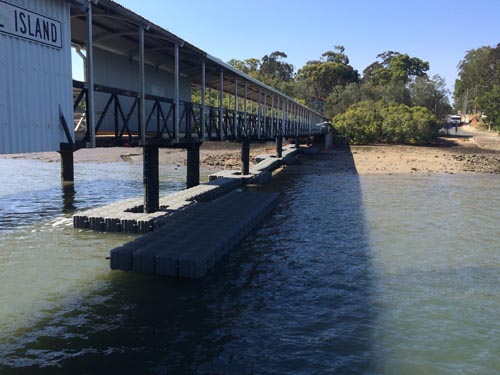 Ecospec offers Managed Maintenance Programs for Infrastructure, Commercial and Industrial Facilities including:
Planning and Costing

Management and Reporting

Structural Repairs and Maintenance

Grounds Maintenance

Cleaning

Rubbish Removal

Toxic and dangerous waste handling and removal

Pressure Cleaning

Painting and Protective Coatings

Carpentry

Drainage

Landscaping

Access provision and maintenance
Ecospec offers design solutions plus the installation of corrosion protection, protective coatings and painting, including:
Pressure Cleaning

Surface Cleaning and Preparation

Hydroblasting

Grit Blasting

Environmental Screening

Painting

Epoxy and Special Coatings

HDPE Shields, Sleeves and Wraps

Fibreglass works

Cathodic Protection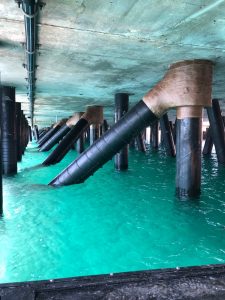 ​The Ecospec team of engineers, engineer divers and construction divers provide comprehensive inspections, testing, and surveys above and below water. We provide recommendations and designs for remediation protection, and durability solutions.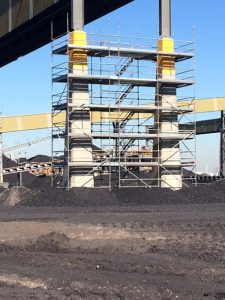 Ecospec offer a team of engineer divers and construction divers to inspect underwater structures. These divers provide the advantage of being able to better assess structural requirements, and identify critical aspects or opportunities for cost saving and enhanced long term benefit.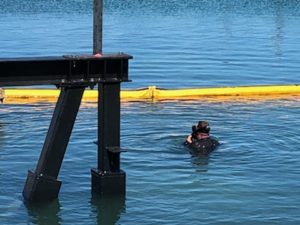 Contact Ecospec today to discuss how we can help on your next project: